OXFORD, Conn., July 31, 2023 -- Global scale manufacturer Adam Equipment added two more trade-approved options to its product offerings in the Americas: the Swift range of price computing retail scales and the Cruiser CKT-M range of bench checkweighing scales. Both Swift and Cruiser CKT-M feature NTEP approval for setting prices based on weight. 
Swift Price Computing Retail Scales
Perfect for delis, farmers markets, catering or other retail operations that need a price computing scale, the easy-to-clean Swift features a generous 11.8" x 8.3" stainless steel pan, as well as front and rear displays (backlit LCD with 0.6"/15mm-high digits) so both the user and customer can see the weight, unit price and total price. A pillar option makes it even easier for customers to view the weight and pricing results. 
For convenience, Swift offers a rechargeable battery (up to 90 hours on a single charge) and can store up to 161 PLUs for quick recall of often-used products. 
With a list price starting at $425, Swift is available in eight models (four with pillars, four without), ranging in capacity from 3lb/6lb to 30lb/60lb and readabilities from 0.001lb/0.002lb to 0.01lb/0.02lb.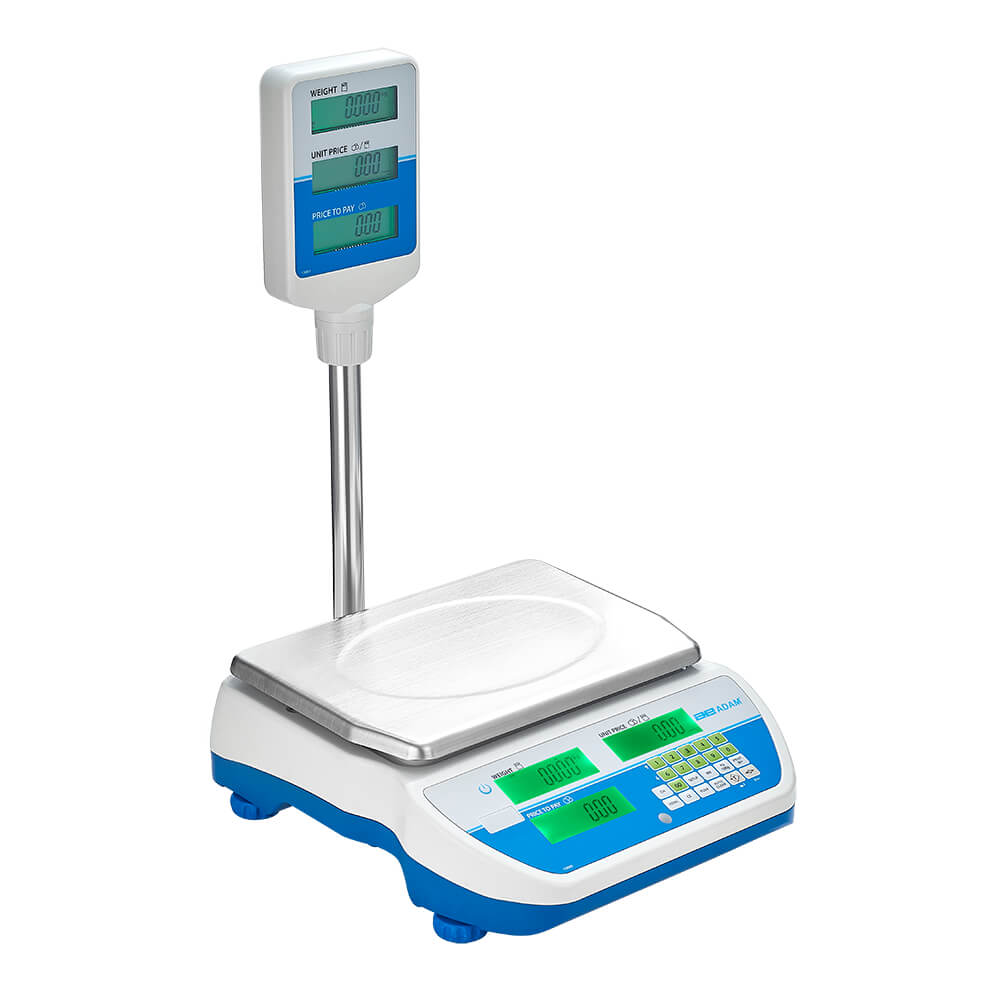 Cruiser CKT-M
The newest addition to our Cruiser lineup, the NTEP-approved Cruiser CKT-M bench checkweighing scale offers a compact footprint for limited workspaces, durable construction and unmatched value for industrial weighing. Applications include basic weighing, parts counting and approved check weighing to help users meet regulatory requirements. 
A color-changing backlit display (with 0.6"/15mm-high digits) shows if a sample is under, over or within preset limits, supplemented by an audible alarm. The scale features 150 PLUs for fast recall (50 each for weighing, parts counting and percentage weighing). 
A rechargeable battery powers CKT-M for up to 70 hours of operation. 
The approved CKT-M – which has a list price of $655 – is available in four models from 9lb/4kg to 90lb/40kg with readabilities from 0.002lb/1g to 0.02lb/10g. Each model offers an ample 11.8" x 8.3" stainless steel pan. 
CKT-M joins Adam's growing Cruiser family of products, which includes CCT bench counting scales, CKT bench checkweighing scales and CDT dual parts counting scales.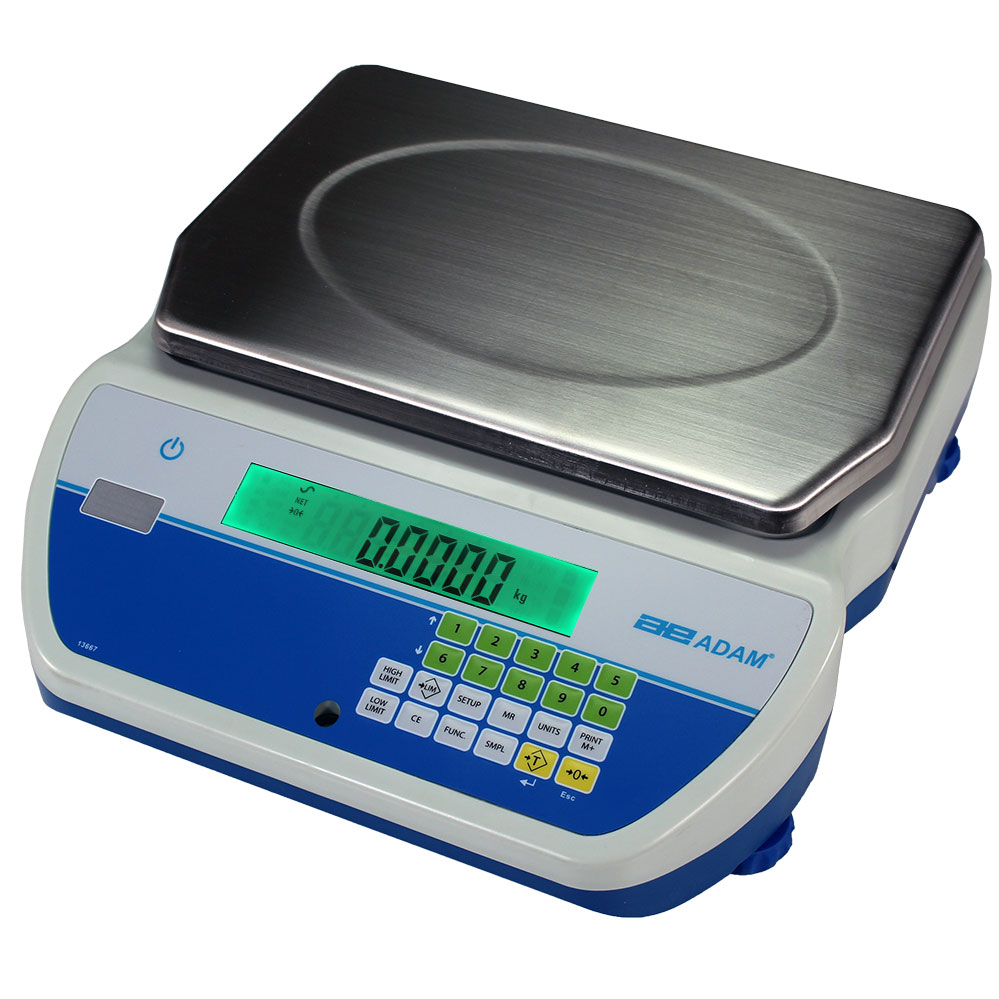 To learn more about Swift and CKT-M, visit www.adamequipment.com. 
About Adam Equipment
Adam Equipment, which celebrated its 50th anniversary last year, designs and manufactures precision balances and scales for professionals worldwide. Adam Equipment's global distribution network serves the laboratory, medical, education, industrial, botanicals/CBD, food, and animal/veterinary markets. Its head office is in Milton Keynes, England and has extensive operations and holdings in the United States, China, Australia, South Africa and Germany. 
Media Contact: 
Brian Thomas 
Adam Equipment 
203-790-4774 
SOURCE Adam Equipment