The UK government recently declared global warming a national emergency. In the wake of Extinction Rebellion Protests, School Strikes and a plethora of news headlines, this issue is more prominent than ever before.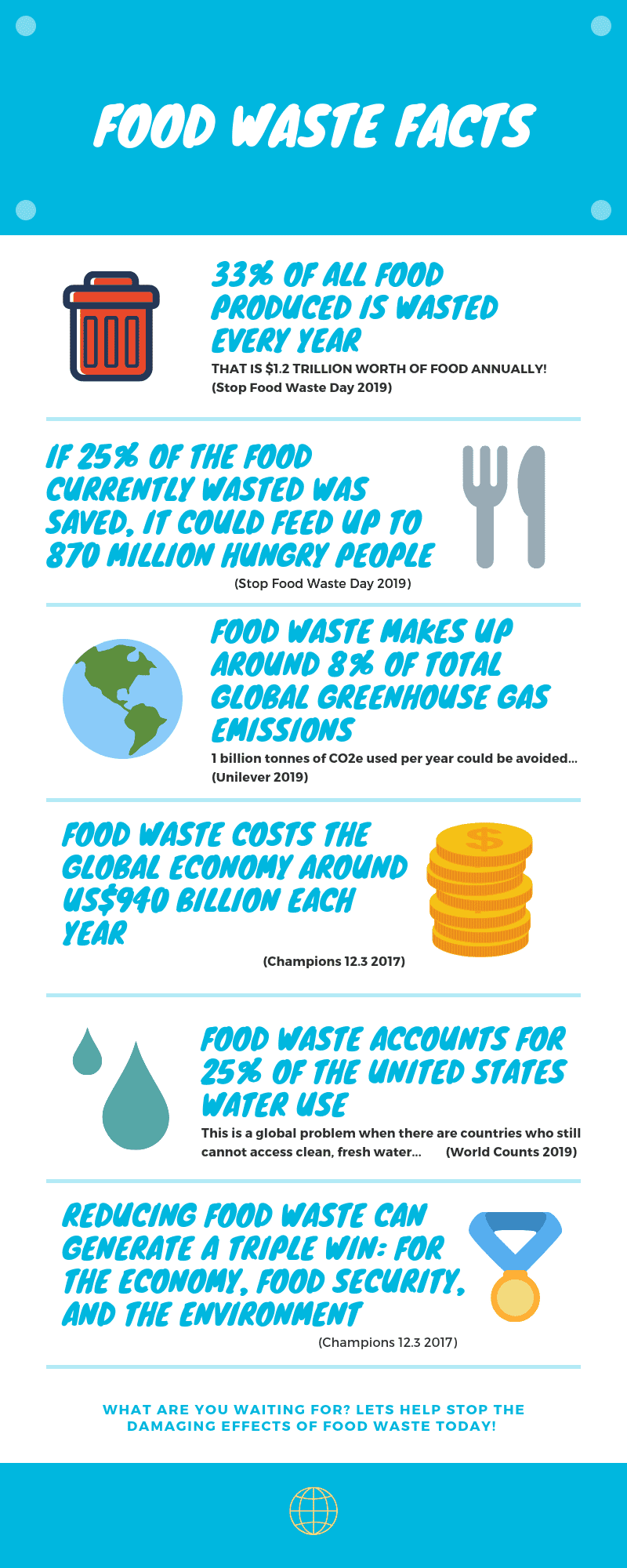 As you can see, food waste is a problem not only in the UK but on a global scale with major environmental, social and economic consequences. No matter your business, from food processing to farmer market stalls, there are many reasons why managing your business's food waste is of the utmost importance.
Your Customers Care
Studies have shown that organisations that set sustainability at their heart perform better than those who do not. More customers are buying sustainably than ever before, the UK organic market is growing for the seventh year in a row and is on target to reach worth of £2.5 billion by 2020 (Soil Association 2019).
Customers strongly value produce sourced from places with high animal welfare standards and are demanding less packaging and products from sustainable sources, as it is better for both themselves and the planet.
Money Saving
Not only is taking preliminary actions going to help the environment, it will also help to reduce costs in your business.
The more produce to reach its final destination in the"farm to fork" journey then the more profitable a business will be. If the produce does not reach its final destination in the "farm to fork journey" then the business cannot make a profit off it. This could also lead to incurring additional costs due to having to throw the wasted food away as well as the original cost of making or buying in the food.
So, managing your food waste effectively can generate great economic benefits for your business and the wider global economy.
Environmental Benefits
Last and most importantly, if a business responsibly manages their food waste it will ultimately help benefit the environment by reducing the amount of carbon dioxide (CO2e) that is emitted and damaging the planet.
How can Adam Equipment Help Your Business Manage Food Waste?
Adam Equipment is devoted to making a positive contribution to the environment by providing food businesses with a diverse range of retail, food service and production weighing scales to choose from to help manage their food waste.
Introducing accurate and multifunctional weighing scales as part of your business process is a great cost-effective solution to the food waste problem whilst improving business productivity and maintaining quality.
Retail/Markets/Independent shops
Businesses selling products by weight encourages customers to only buy the produce they need so they are less likely to waste food unnecessarily.
Adam Match – SWIFT Price Computing Retail Scale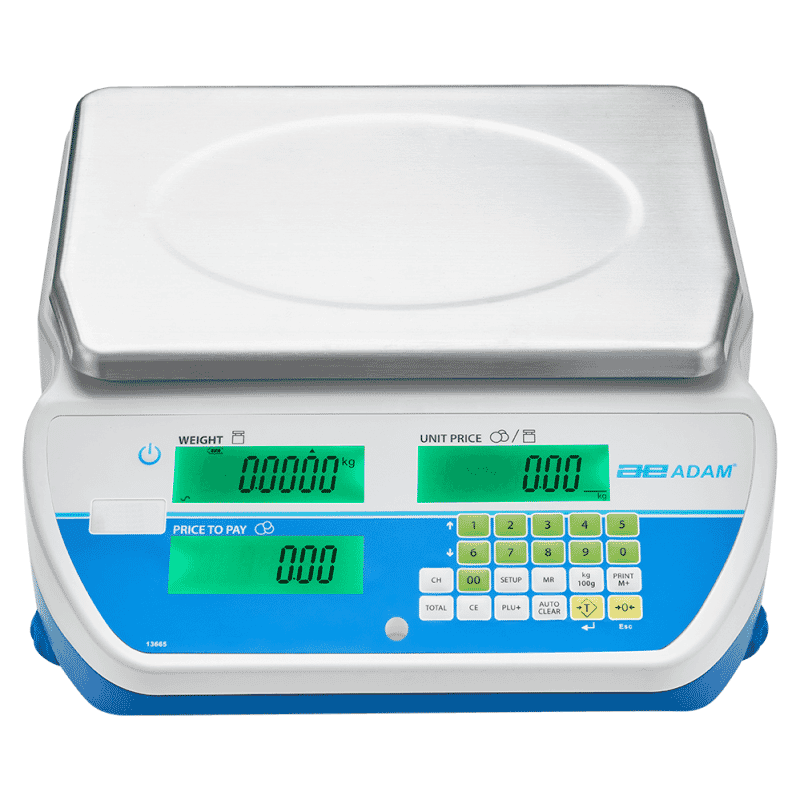 Perfect for any market or retail setting, simply connect the Swift to a computer or printer via the RS-232 interface or optional USB to monitor and manage your inventory effectively. With the added rechargeable battery, this can be done in any environment, both outdoors and indoors.
With added features such as additional display options, specially designed drip channels below the stainless-steel pan that help to divert spills and easy to clean construction, food safety is never compromised. The Swift is not only great for helping manage food waste but also maintaining quality and high levels of customer service.
Catering/Restaurants
Own a catering business or a restaurant? A scale can be a great quality control aid, helping to maintain standardisation levels so no matter how many plates of food your serving up they'll always look identical, helping you to reduce waste and save money as you'll know exactly the amount of ingredients you'll need.
Adam Match – Latitude Compact Bench Scale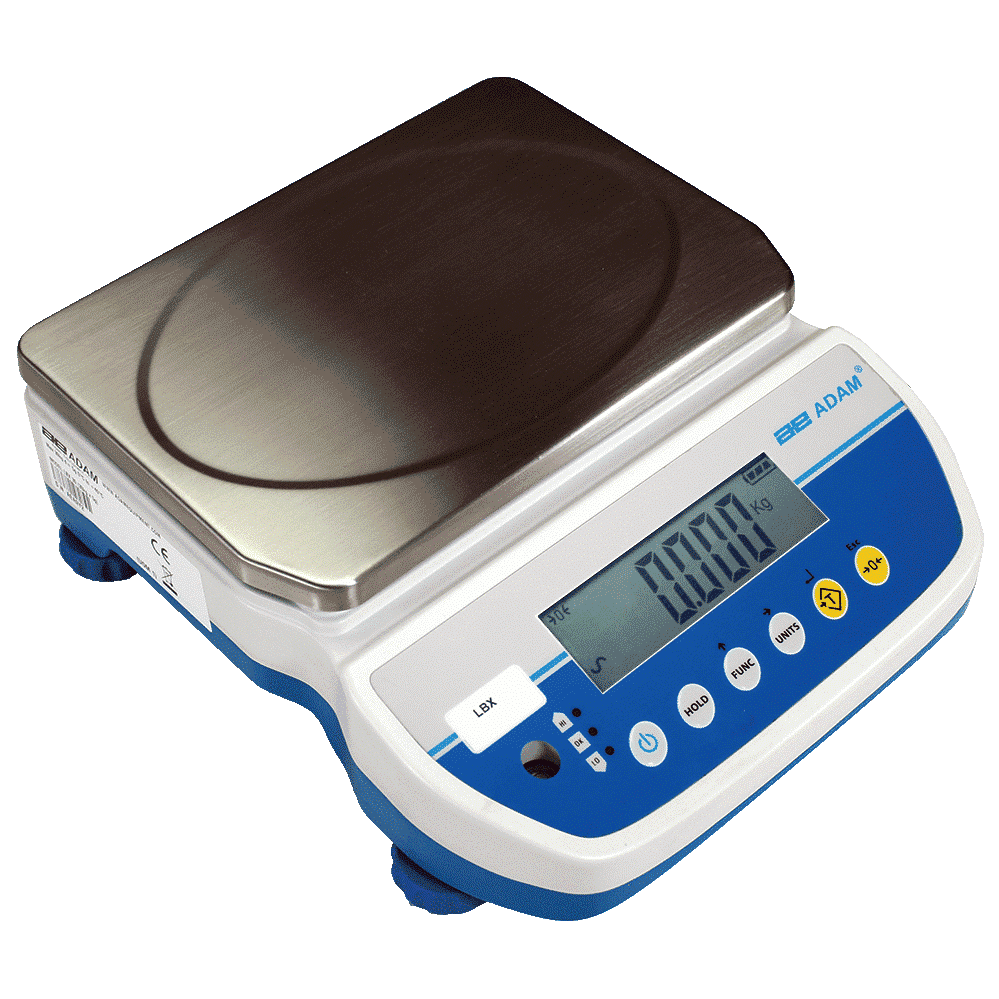 The Latitude is all about portion control. Preparing meals for multiple people often requires you to be speedy and efficient in the work place and the Latitude is just that, offering a near-immediate response time of less than one second, and with added features, such as a large display with check weighing and audible alarm, this will allow you to know straight away when a sample is under, over, or within the pre-set limits.
Food Processing

A large proportion of food waste occurs before it is even sold or received by a retail or food establishment. For example, a manufacturer may over order ingredients and will end up throwing away produce unnecessarily. An accurate weighing scale can help prevent this from happening!
If we join together and look at making changes in our food businesses, we can help make a global difference, not only benefiting business processes by making them more efficient but positively helping the environment too by managing food waste more effectively.
Explore and find out more about the diverse range of catering, food service and production scales Adam Equipment has to offer.
Adam Equipment's Commitment to Sustainability
Adam Equipment is not only committed to providing you with weighing equipment to help businesses manage their food waste more efficiently, but we are also committed to reducing the impact our products and packaging have on the environment.
"Reduce, reuse and recycle" is our policy and that is why we have ensured all the products mentioned above come in recyclable and reusable packing.